The promoters of the University are the Campus Bio-Medico Association and Campus Bio-Medico Spa. They guarantee the pursuit of the institutional goals set out in the Statute and in the Charter of Purposes dell 'Università Campus Bio-Medico di Roma, also through the appointment of representatives within the University Board of Directors.
Supporting bodies are the Friends of the Campus Bio-Medico Association in Rome and the Alberto Sordi Foundation.
Campus Bio-Medico Association
Promoter body
It promotes studies and research in the biomedical field. It collects donations from private individuals and companies to support the University's activities, grants scholarships and student loans. It is a non-profit institution established with DM 28.09.1992.
Members of the Board of Directors: Giuseppe Garofano (President), Fabio Angelini, Fabio Doppierio, Nicla La Verde, Cristina Masella.
Board of Auditors: Carlo Zambelli (President), Emanuela Di Maio, Vittorio Rocchetti, Alessandro Forgione (alternate), Lucio Grimaldino (alternate).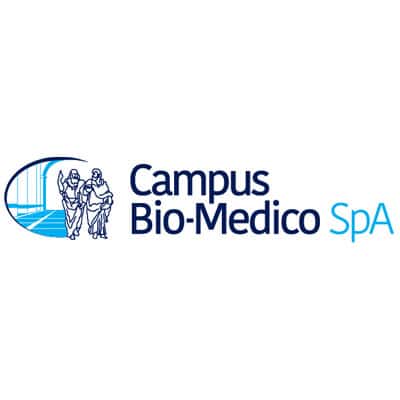 Campus Bio-Medico SpA
Promoter body
Established in 1991, it is the promoter of theUniversità Campus Bio-Medico di Roma, the founder of the Polyclinic Foundation UCBM and the company that owns the University Hospital building and the land on which the university campus extends. CBM SpA guarantees the pursuit of the institutional goals of the University and the Polyclinic and takes care of the development of new projects to serve the growth of the University, making its managerial and entrepreneurial resources available. Its shareholders are non-profit organizations, entrepreneurs and private and institutional investors.
Members of the Board of Directors: Davide Lottieri (President), Paolo Cederle, Giuseppe Carnation, Giuseppe Light, Carlo Eats, Chiara Mauri, Caterina PodellaTurano.
General Manager: Domenico Mastrolitto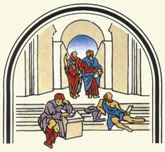 Association of Friends of the Bio-Medico Campus of Rome - ETS
Supporting body
It contributes to spreading the image and principles of the Campus Bio-Medico of Rome and collects donations to support the University's teaching, research and medical assistance activities. It organizes promotional events, health volunteering courses, cultural and social activities in various Italian cities. It is based in Rome and Milan.
Members of the Board of Directors: Rosa Maria Perricone (President), Vittorio Largajolli (Vice President), Giampiero De Paolis (General Secretary), Carmen Salvini (Treasurer), Anna Billeci, Cristina Delicato, Anna Elisa Gallucci, Daniela Mariotti, Paola Vassena.

Alberto Sordi Foundation
Supporting body
La Alberto Sordi Foundation is based and operates at the Center for Elderly Health (CESA) of the University Hospital. Raises funds for the research activities ofUniversità Campus Bio-Medico di Roma in the field of aging pathologies. It is committed to the social recovery of elderly people through the activities of the Alberto Sordi Onlus Association, which has designed an innovative intervention model, and operates in three Day Centers for Fragile Elderly people in the southern area of ​​Rome, managed with public support and with employment of social-health workers and volunteer staff.
Members of the Board of Directors: Ing. Paolo Matteucci (Director), prof.ssa Rossana Alloni, prof. Manuele Casale, dr. Davide Lottieri, Prof. Alberto Ricci.